Dog Licences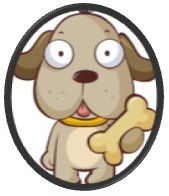 The Dog Control Bylaw regulates the licensing of dogs in the Village. Under this bylaw, owners of dogs must not permit their animals to bark in a manner that disturbs the quiet of the neighbourhood, must not allow their dogs to be at large and must take special precautions to ensure their vicious dogs do not present a danger to the public. Every owner must immediately remove excrement left by their dog on another person's property or on public property.
All dogs over the age of six months must wear a municipal dog tag, which must be renewed yearly.
Licence Fee (Before March 1)
$40.00 Not neutered or spayed
$20.00 Neutered or spayed
Licence Fee (After March 1)
$50.00 Not neutered or spayed
$30.00 Neutered or spayed
The Village also sells dog licences for the Regional District.