Area Attractions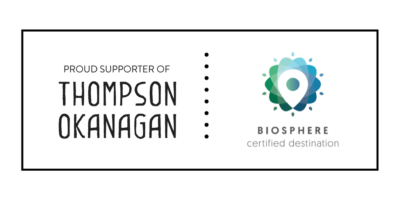 SIMILKAMEEN RIVER

The inspiring landscape around Keremeos can be enjoyed in many ways. One of the favorites on hot summer days is to take a cool dip in the Similkameen River. Tubing, canoeing or kayaking down the river is an unforgettable experience and fly fishers will find plenty of action in the eddies of the Similkameen.
KEREMEOS COLUMNS

The Keremeos Columns are tall columns of basalt resulting from Volcanic activity, some 30 million years ago. This spectacular sight is 30-meters high and forms a 100-meter-wide cliff, with more or less regular fractures of basalt. These volcanic monuments of slowly cooled lava, with the characteristic vertically-hexagonal columnar jointing of basalt, loom out of the surrounding forest. This is the same geological phenomenon that has formed the Giant's Causeway in Northern Ireland and the Devil's Tower in Wyoming. The Keremeos Columns are not accessible at this time as the trail crosses private property.
GRIST MILL

2691 Upper Bench Road
Keremeos B.C. V0X 1N4
The Grist Mill is located beside Keremeos Creek, on Upper Bench Road just one kilometer east off Highway 3A on the north side of Keremeos. Surrounded by the mountains in a near-desert environment, the Grist Mill and Gardens seems like an oasis with its shade trees, colourful flower beds and the waters of the creek flowing through the property. Inside the store/house, now called the Exhibit building, there is a model of the mill and an area devoted to explaining the restoration process. The Mill and Gardens are an educational family-fun place to visit. It still grinds flour every day and you can sample it in the homemade bread at the Grist Mill's restaurant. The site also features the original general store, gardens, interpretive presentations and special events throughout the year. There are a number of creekside campsites alongside the site, where you can relax and enjoy the beautiful Similkameen Valley.
APEX MOUNTAIN RESORT

Is a ski resort located on Beaconsfield Mountain approximately 35 kilometers (40 minute drive) northwest of Keremeos. Apex Mountain Resort has a summit elevation of 2187 m and receives an average of 600 cm of snow a year. There are 450 hectares (4.5 km²) of skiable terrain and 50 km of groomed cross country terrain. There are 67 named trails accessed by a total of four ski-lifts including one high speed quad.
GOLF

There are two golf courses in the area. Twin Lakes Golf Course is a 15 minute drive to the east of Keremeos and the Princeton Golf Course is 40 minutes to the west.
CATHEDRAL LAKES PROVINCIAL PARK

In contrast to the semi-desert Similkameen Valley, Cathedral Lakes Provincial Park is 80,000 acres of lush alpine meadows. The Park contains six alpine lakes and five glacier topped peaks. A fit hiker will need a day to hike in and another out. For those who prefer to save their energy for strolling the alpine meadows, Cathedral Lakes Resort will drive you and your gear to their alpine lodge for a fee. The Resort is world class, so we recommend you enjoy its comforts and fine cuisine after a day of alpine hiking, bird watching and exploration of fantastic quartzite rock formations.
WINERIES

Recently named by enRoute Magazine as "one of the world's 5 best wine regions you've never heard of," the Similkameen wineries are starting to get some of the attention they deserve. This little patch of vineyards and this little patch of vineyards and orchards in the hot, dry and sunny Similkameen Valley is turning out some stunning grape and fruit wines. The Similkameen Valley has been growing fruit and grapes for many years, but it is only recently that there has been a rapid expansion in the number of wineries. Part of the reason the Similkameen is making such diverse and interesting wines is the complexity of the local soils. These soils and the different elevation and aspects of the vineyards and orchards allow successful wines to be made from aromatic whites to full-bodied and complex reds, and an endless array of marvelous fruit wines
FRUIT AND VEGETABLES

While you are in the area, please visit all of the wonderful fruit stands. Did you know that the area around Keremeos is the home of the Ambrosia Apple? In the early 1990s, the Mennell family in BC's Similkameen Valley discovered a tree in Sally Mennell's orchard which bore unusual apples. Their orchard had previously been planted with Red Delicious and Golden Delicious, but they had replanted the area with Jonagold trees. A chance seedling grew up in one of the rows. Once the existing tree had matured, they cut and grafted a few branches onto other trees to see if they would still grow the same apples. The procedure was a success, and Ambrosia was born. The Ambrosia apples have the general conical shape of their parents, Reds and Goldens, but their color, texture and taste are distinctly superior and unique.
Approximate Blossom Times
Apples: late April to early May
Apricots: early to mid-April
Cherries: mid to late April
Peaches: mid-April
Pears: mid to late April
Approximate Fruit and Vegetable Ripening Dates
Asparagus: May 1st to June 10th
Cherries: June 25th to July 31st
Apricots: July 15th to August 15th
Peaches: July to September
Corn: July 15th to 1st frost
Apples: August to October
Tomatoes: August 5th to 1st frost
Pears: August 20th to October 20th
Plums: September
Agricultural Facts
Part of healthy living naturally in Keremeos is access to fresh, clean fruits and vegetables. There are a dozen fruit stands in and around the Village. Everything tastes good when it is fresh from the farm, but the Lower Similkameen is particularly noted for the flavours of its peaches, nectarines and tomatoes. Now here is a statistic we are proud of: over 200 kinds of peppers are grown organically in the Keremeos area. That is why our harvest festival is the Similkameen Sizzle (held in September). See you there, we hope.